The Dart team has worked diligently to revise and improve SHP heads for small block Chevy engines as well as introduce the new SHP heads for small block Ford engines. These heads combine iconic Dart performance and quality with budget-friendly affordability. Dart's latest SHP heads are the perfect choice for anyone looking to upgrade their muscle car or modern street rod with aluminum heads featuring modern port designs and performance.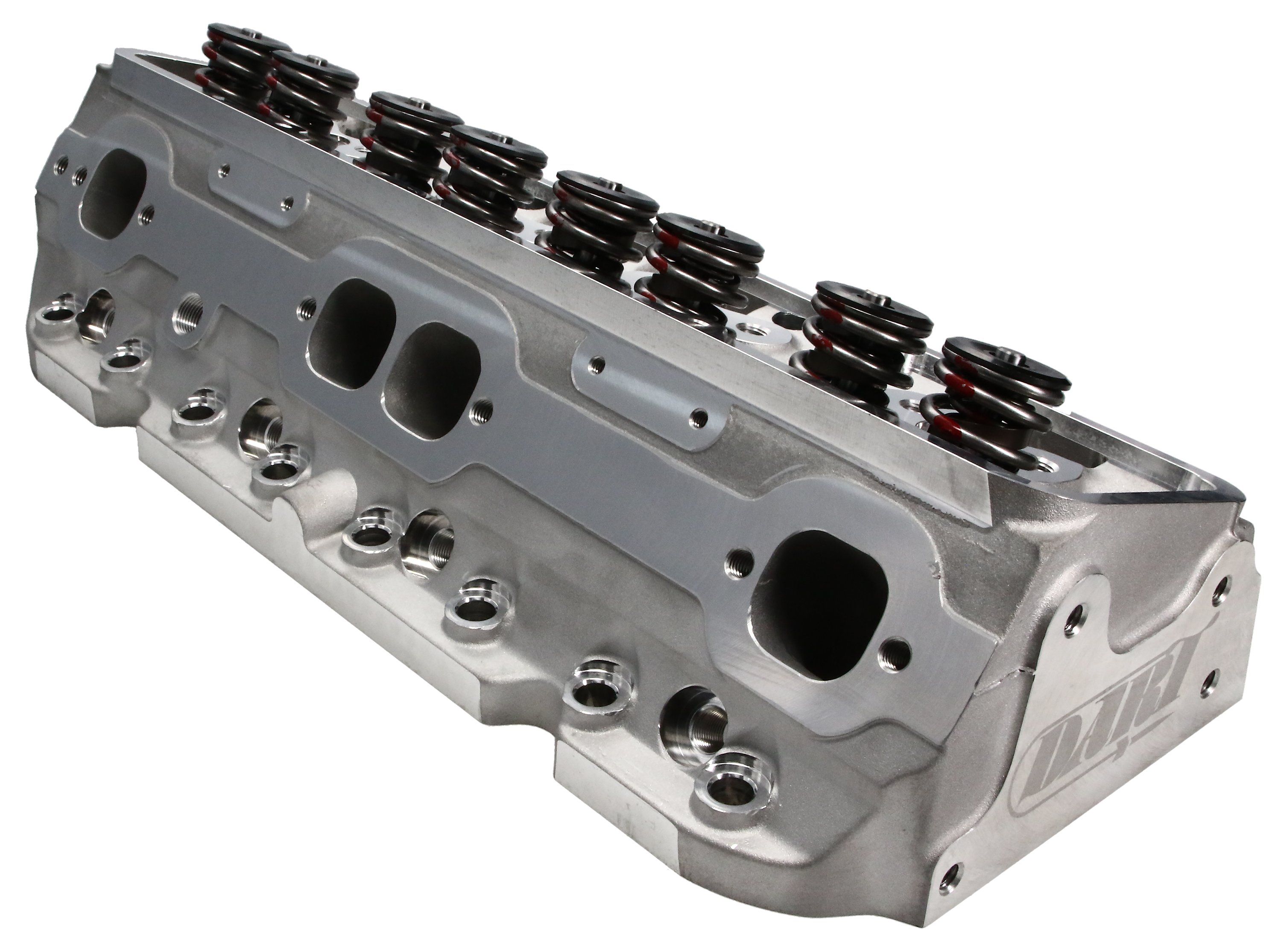 Complete details and specs include:
Manufactured from permanent mold castings utilizing Dart's proprietary aluminum resulting in consistent, as-cast surfaces on intake runners, exhaust runners, and combustion chambers


23° design for SBC and 20° design for SBF to deliver racing head-like power


Available bare or completely assembled from Dart


Bare heads equipped with:

Powder metal seats, multi-angle valve seats, mag bronze valve guides with .530" seal



Assembled heads also equipped with:

Manley intake and exhaust valves, Manley 7° or 10° retainers, 1.250", 1.437" or 1.550" valve springs, Viton valve seals, hardened spring cups, Dart two-piece guide plate and ARP rocker studs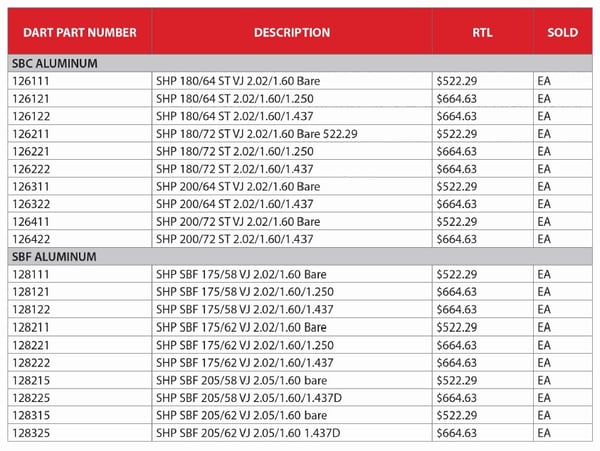 Click below to download/view complete product data and information



Or...